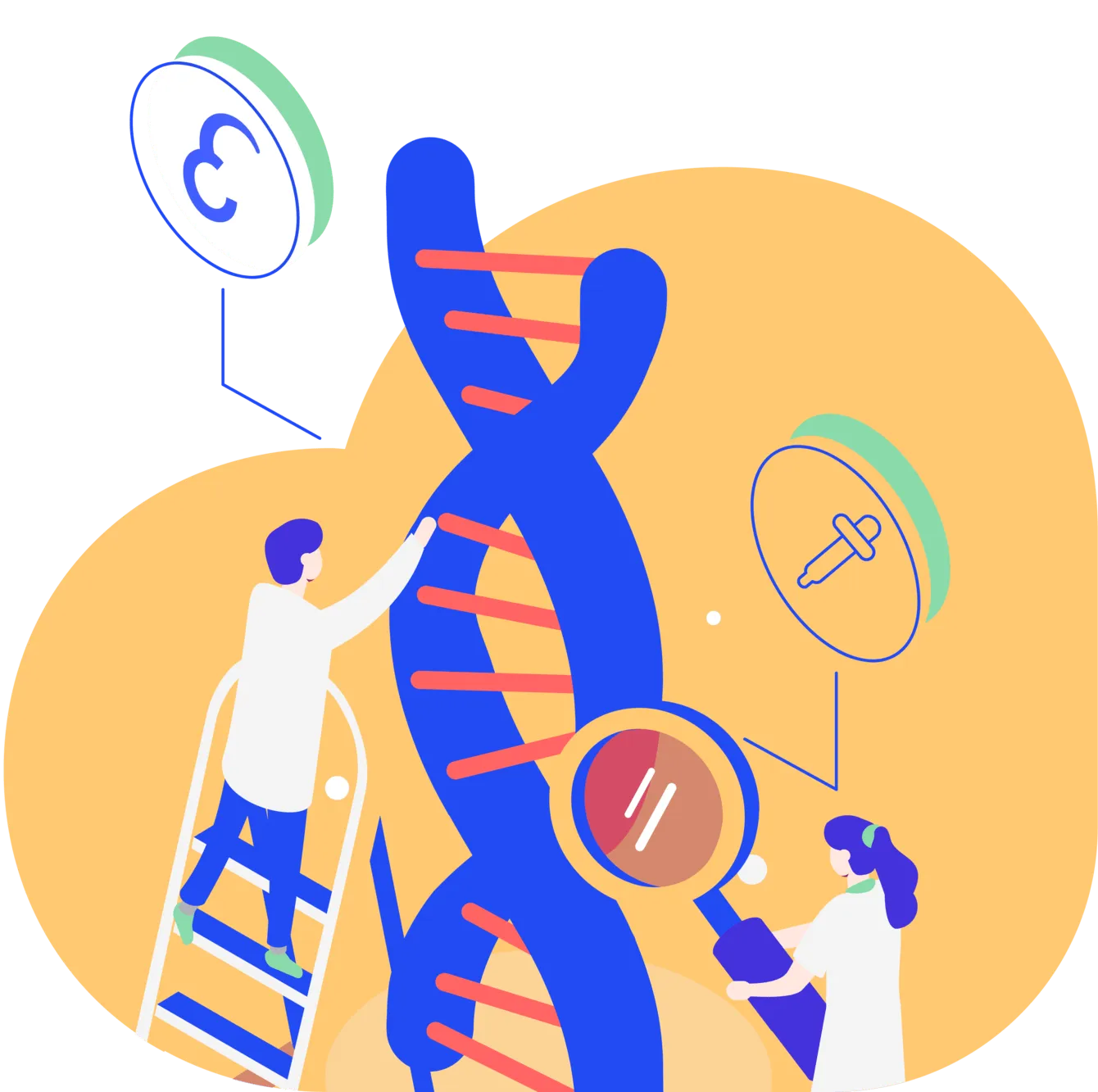 More information
Effective Acne Treatments
There are a variety of Acne treatments available from our Online prescription and Pharmacy. Acne can be frustrating. Through our teenage years, it can present itself at the most awkward times, and just as we think we're too old to be dealing with spots anymore, back it comes. Cloud Pharmacy - online pharmacy can offer prescription antibiotics for acne through our online prescription service. Differin and Duac gels are also available for acne treatment. No prescription is required, as once you complete your assessment, we can generate this free of charge
To read more about acne and it's treatments, visit the NHS choices website. If you have not used any of the treatments before then we strongly advise that you read the patient information leaflets before use, which can all be found on medicines.org
More information
Once an online consultation has been approved by one of our medical professionals, then we will ship the treatment to you in a discreet package using our swift courier service.
To read more about hair loss and its treatments, visit the NHS choices website. If you have not used any of the treatments before then we strongly advise that you read the patient information leaflets before use, which can all be found on medicines.org.uk.
Acne Treatment
Suffering from acne can be frustrating and despairing to manage. Although it is not classed as a 'severe' skin condition, the way it looks can cause a loss of confidence and bother people who suffer from it. Therefore, it is no surprise that many people who struggle with acne look for solutions. But rest assured, you are not alone.
What is Acne?
Acne is a common skin condition that affects the sufferer's skin, causing spots and blackheads. This can be of varying degrees from mild or moderate infections that cause one or two spots that clear quickly, to severe infections that can be painful, ongoing and covering the face and back.
Generally, it is characterised by spots and red, oily skin which can be painful. It is prominent in adult men and women, although it's typically associated with teenagers and going through puberty.
The spots that acne causes come in a number of different types. Whiteheads and blackheads are extremely common, but there are also papules (small pimples that cluster together in a rash), pustules (like a papule but containing pus), nodules (a small swelling caused by inflammation under the skin), and cysts (very painful pockets of tissue fill with pus or air). Acne spots can be painful, but the condition also causes psychological symptoms such as a knock to self-confidence, embarrassment and upset.
Acne has no age limit so do not be alarmed if you are suffering from this affliction at later stages in life, just ensure you look for viable treatments to help with the symptoms.
Types of Acne
There are a few different types of spots that you might find if you suffer from acne. These include:
Whiteheads - these are small bumps with a white head. They are usually firmer than blackheads and are more difficult to empty.
Blackheads - these are small bumps that could be black, yellow, or white. They are black due to hair follicles. These are the kind of spots that people often try to squeeze. However, this is inadvisable.
Papules - these are small bumps that are red in colour. They are often sore or tender to touch. Similar types of acne are pustules. However, these are usually white in the centre and are full of pus.
Nodules - these are bumps that are large in size and can be painful. If you experience these, you may want to get them looked at by a doctor to avoid pain.
Cysts - these are bumps that are full of pus and look like boils. These are most likely to cause scarring especially when scratched or popped.
What Causes Acne?
The causes of acne differ from person to person but are largely due to hormones. The male sex hormones, androgens, (occurring in both men and women), are responsible for sebum production. This means that the hormone controls the amount of oil on our skin and hair, so a high level of production can cause blockages. These blocked or clogged pores become irritated and show as spots, and the imbalance in these hormones is why acne is often accompanied by oily skin and greasy-looking hair.
The shift that causes the hormone imbalance is the part that changes from person to person and can be due to stress, weather, chemicals (in skincare products or cosmetics), pregnancy or a woman's menstrual cycle. Because it varies from person to person, the best thing to do is make a mental note of certain triggers that lead to acne breakouts and try and tailor your routine based on that.
It's also this hormone shift that means the condition is highly prevalent in teenagers. When girls and boys hit puberty, their bodies begin to create male and female sex hormones, including androgens. This significant hormone shift throws your body off balance and leads to spots, oily skin and blackheads.
There is a common misconception that acne is caused by poor hygiene. The blockages in your pores are not due to dirt, but due to oils that your body creates naturally. In fact, washing your skin too vigorously, too often or with too many chemicals can actually make acne worse, as you could end up washing all the sebum oil away and your body will produce even more to make up for this deficit.
While certain products may be irritating your skin or body, makeup as a whole is not a cause of acne. In fact, wearing makeup can minimise the psychological side effects of acne, as it can make spots less noticeable and sufferers less self-conscious.
How Long Does Acne Last?
Acne can last for a long time, especially in people who are more prone to it than others. Like the causes of acne, how long this condition lasts varies from person to person. Some individuals are able to get rid of acne in a matter of weeks and some may struggle with it their entire lives. Your doctor or pharmacist will be able to prescribe a suitable treatment to treat your condition.
A teenager will experience acne more frequently throughout adolescence due to the changing hormones in the body. Acne becomes more uncommon as one ages beyond their mid-twenties however, it is not uncommon for people to deal with acne late into adulthood. If you experience adult acne, you may want to discuss treatment options with your doctor.
It is difficult to say how long acne lasts because it is different for everybody. If you are bothered by your acne and find that it affects your self-confidence or mental health, it is advisable to seek treatment options.
How to Get Rid of Acne
If you experience severe or constant acne that doesn't go away with regular face washing, there are a few steps that you can take. You can try self-help methods or speak to a doctor or pharmacist if you wish to go down the route of medication.
Here are some self-help skin care tips that will help to keep acne at bay:
Avoid squeezing blackheads, as this can cause scarring and can actually make it worse.
Wash the area that has acne with cleansing lotion or soap and water. Don't use water that is particularly hot or cold.
Avoid wearing too much makeup or other cosmetics. Make sure to remove all makeup and cosmetic products before going to bed.
Use acne-specific gels, which you can buy from a pharmacist. We stock a variety of acne creams here at Cloud Pharmacy.
If you experience severe acne, try speaking to a doctor. You may need a course of antibiotics or certain creams. At Cloud Pharmacy, we provide an online consultation to help you find the best acne treatment that is most suitable, from acne gels to easy-to-swallow capsules. For more information, please read our article on how to get rid of acne.
Acne Scars
Acne scars are semi-permanent marks that are left on your skin after a bout of acne. These can be very frustrating, especially because they take a long time to fade on their own - if they go at all. They can also occur if you pop or scratch at acne cysts. However, there are ways to get rid of acne scars.
How to Get Rid of Acne Scars
There are several different creams and treatments that you can use at home to eliminate acne scars. Some acne creams that you may use for spots work well for scarring too. Here are some specific things to look for when buying your acne cream.
Alpha hydroxy acids - these remove dead skin and help with clogged pores, so they are usually found in acne creams. However, they are also suitable for treating scarring.
Retinoids - retinoids are also often used for acne and equally tackle scars. They help your cells to renew themselves and improve the skin's texture.
You should also wear suncream every day, as sun exposure can make your scars more prominent.
Lactic acids - this is usually administered by a dermatologist in the form of skin peels and has been proven to reduce scarring. But there are also serums and ointments available, or you can also find lactic acid in apple cider vinegar.
If you don't have much success with at-home remedies, you could speak to a skincare provider who can administer other treatments.
Dermabrasion - this is perhaps the most popular treatment for scarring from acne. Using wire brushes, it exfoliates the top layer of skin and removes scars that are close to the surface. If you have deeper scars, you may find that they do not disappear completely, but they do become less noticeable.
Microneedling - this treatment involves rolling needles over the skin and puncturing small holes. The skin then produces collagen as it heals, which causes the scars to become less visible.
Fillers - fillers help smooth the skin and are made with your own fat or collagen or an artificial substance. You may need to get these scars redone every 6-18 months.
Chemical peels - these face masks remove the first layer of your skin, making the scars look less severe.
How Long Does it Take for Acne Scars to Fade?
Some acne scars fade after a few months, but most need treatment to heal. This is because the acne scars alter the texture and surface of the skin. It is advisable to try one of these acne scar treatments, which all show results fairly quickly.
If you suffer from mild to moderate acne, we recommend trying some of the acne creams that we stock on Cloud Pharmacy. You could also have a look at our range of tablets for acne, although you may prefer to consult with a doctor about which acne antibiotics you need. Once you have decided, you can easily buy acne tablets and cream online through our website, we just need you to complete an online consultation beforehand. Once an online consultation has been approved by one of our experienced UK doctors, we will swiftly send the treatment in a discreet package through the post.
Guides
We don't currently have any guides for this condition yet. Please check back soon.
First...

Complete a quick eligibility check

Finally.

Fast, confidential delivery to your door