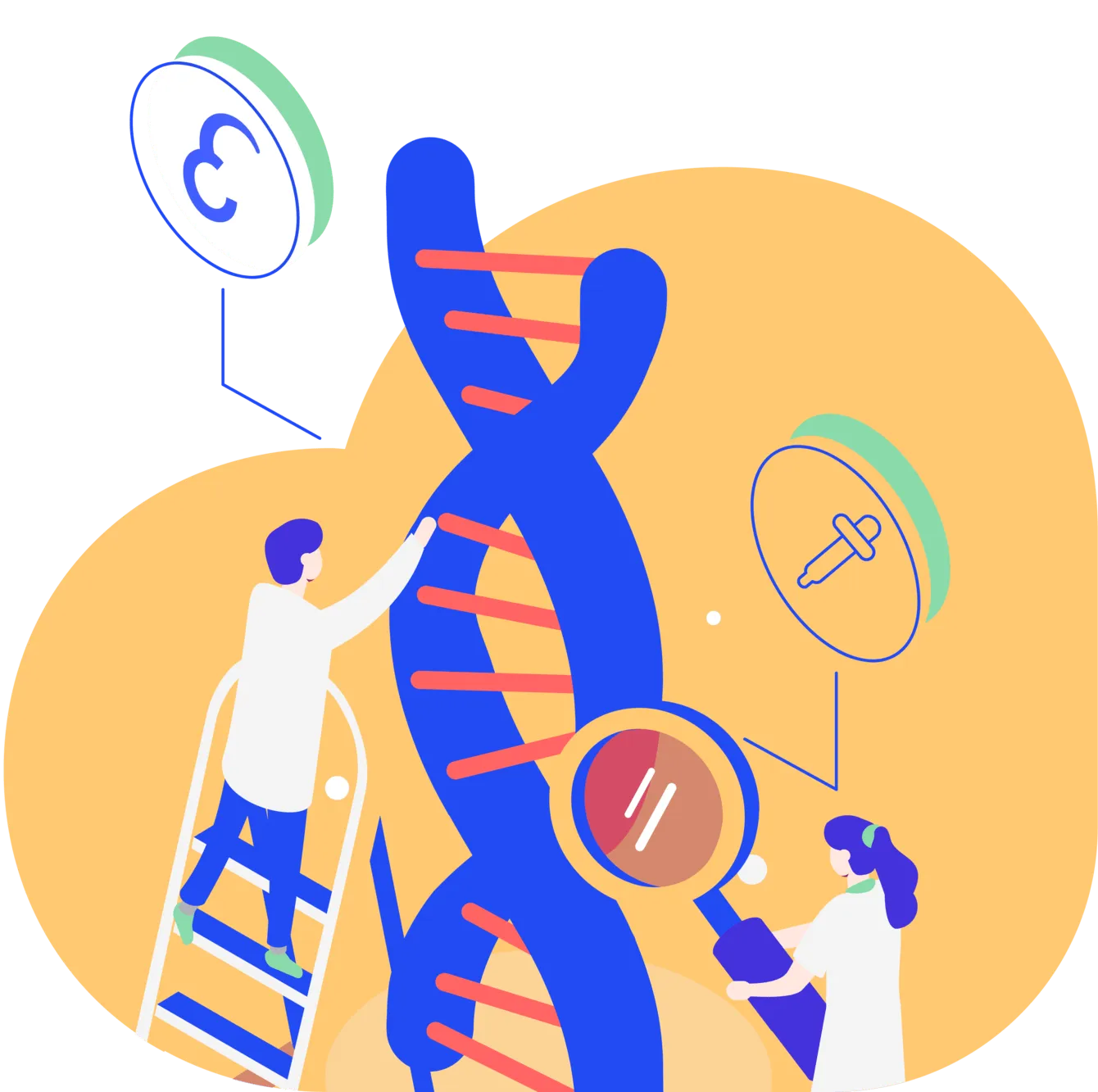 More information
Eczema and psoriasis are common skin conditions that can leave the skin dry, inflamed, cracked, and itchy. They are usually long term conditions, but symptoms can be managed or even cleared completely.
More information
Once an online consultation has been approved by one of our medical professionals, then we will ship the treatment to you in a discreet package using our swift courier service.
To read more about hair loss and its treatments, visit the NHS choices website. If you have not used any of the treatments before then we strongly advise that you read the patient information leaflets before use, which can all be found on medicines.org.uk.
What Is Psoriasis?
Psoriasis is a skin condition that leaves sufferers with bumpy, raised, red and scaly skin. It is caused by a quicker than usual production of skin cells – sometimes up to 10 times faster than non-psoriasis sufferers. The effects of psoriasis can range from mild discomfort to having a significant impact on your quality of life.
Psoriasis can affect any area of the body but is most common on the lower back, knees, elbows, and scalp. It is not an infectious skin condition, meaning that you can't pass it on to people you come into contact with, though there is some evidence to show that it can run in families.
What Is Eczema?
Eczema is where the skin on the body becomes cracked, itchy, sore and inflamed. It can affect any area of the body. Some foods can trigger eczema, and it is most commonly developed as a child.
In some people, eczema will fade as they get older, but it is a lifelong condition in others. The symptoms of eczema, like psoriasis, can vary to a great degree. Itchiness is the most common complaint of those that suffer from eczema. It can be intensely itchy, and some people even find themselves scratching in their sleep.
The Difference Between Eczema and Psoriasis
At first glance, they are very similar conditions. However there are some key differences between eczema and psoriasis. One of the most noticeable differences is the colour of the skin – psoriasis often causes the skin to take on a silvery sheen, in addition to red patches, whereas eczema is typified by red skin.
Both conditions can affect most areas of the body, but eczema is more prevalent where the skin bends, such as the inner elbow or knees. As mentioned above, psoriasis is more common on the back, scalp, knees and elbows.
Types of Eczema
There are multiple types of eczema. Some of the most common types include:
Allergic contact dermatitis: This reaction occurs when the skin encounters something that triggers an allergic reaction. You can usually treat it effectively by removing the allergen from your environment.
Atopic dermatitis: This is the most common type of eczema. The sufferer will usually go through periods where they experience flare-ups, followed by times when their symptoms are milder or even gone entirely. The most common symptom is a rash that can be extensive.
Dyshidrotic eczema: This type of eczema is characterised by small blisters on the hands and the soles of the feet. It can be painful, itchy and have a negative impact on quality of life.
Types of Psoriasis
Like eczema, there are multiple types of psoriasis. It is essential to understand the type of psoriasis that you suffer from to get the best treatment. You can talk to your doctor about your symptoms to help you get appropriate treatment. Some of the most common types of psoriasis include:
Guttate psoriasis: This type of psoriasis is most commonly seen in adolescence and can result from an injury to the skin, some medications or illness. It is characterised by small red spots in the affected area.
Plaque psoriasis: The most common form of psoriasis, this condition is characterised by patches of red skin covered with silver scales. They can be itchy, painful and inflamed. They may also experience symptoms on fingers and toenails.
Erythrodermic psoriasis: This can cause severe redness and skin shedding. It is often caused by sunburn, infection or as an adverse reaction to some medications. If left untreated, it can become a serious medical issue.
Inverse psoriasis: Commonly found in skin folds such as the armpits and under the breasts, this type of psoriasis causes painful sores.
What Causes Eczema?
There are many causes for eczema, though it is not fully understood how it develops. Most often, it is considered due to genetic and environmental factors. A child is often more likely to develop eczema if one of their parents has it and even more likely if both have it.
There are a wide range of environmental causes for eczema. For those suffering from environmental eczema, removing triggers from their environment can often help manage and reduce their symptoms. Some environmental factors that can impact the development of eczema include:
Stress
Irritants such as washing detergent, certain foods and soaps
Allergens such as mould, dust and animal dander
Bacteria and fungi
Unfortunately, there is often no clear cause for an outbreak of eczema. In these cases, it can still be managed using a variety of topical treatments, medications and methodically eliminating potential triggers from the living space of the person.
What Causes Psoriasis?
As mentioned above, psoriasis is caused by excessive skin production. It is not fully understood how and why this occurs, but some theorise that it is due to an issue with the immune system.
It can sometimes run in families, and other times can be caused by illnesses and infections or injury to the skin. If you have psoriasis, it may help to keep a diary of your symptoms to help you identify when and what triggers may be present.
Psoriasis and Eczema Symptoms
Psoriasis symptoms include red, dry and inflamed skin covered in silvery scales. These affected areas are commonly known as plaques. They may be itchy, sore, and in extreme cases can crack and bleed. If psoriasis affects the scalp, it can cause excessive dandruff and, in some cases, hair loss.
Eczema can cause scaly, red or inflamed rashes. The affected areas may be intensely itchy and, in extreme cases, can lead to skin infections. The condition of the skin can often depend on how attentive the patient is to their skincare and how able they are to prevent themselves from scratching.
The differing symptoms between eczema and psoriasis can be challenging to see. One common difference is the age at which the condition is developed.
Eczema commonly starts in children and babies, whereas psoriasis begins in adolescence to adulthood. Another key difference is the colour of the affected areas. While both can cause redness and swelling, the plaques of psoriasis are unique in their silvery colour.
There can also be some difference in the type of itching, with psoriasis producing much milder itching than the often intense itching of eczema.
Psoriasis and Eczema Triggers
As mentioned previously, many of the factors that can cause psoriasis and eczema come from genetics and environmental sources. With eczema, the most common triggers are irritants and allergens that cause a reaction in the skin.
For psoriasis, the cause is an autoimmune one. There are no proven theories on what causes the autoimmune response that triggers excessive skin production.
Eczema, Psoriasis and Alcohol
It is well known that alcohol can exacerbate the symptoms of eczema. One of the best ways to limit its impact on your skin is by drinking in moderation – or even avoiding alcohol altogether.
Alcohol can also increase the symptoms of psoriasis. While there is no evidence to suggest that alcohol can cause psoriasis or eczema, it is certainly capable of causing and exacerbating existing swelling and dryness in the skin.
Psoriasis and Eczema Diet
Eating a healthy balanced diet is key to managing psoriasis and eczema. It is a good idea to eat a healthy balanced diet while keeping track of anything that may be triggering your skin conditions.
There is no set diet that can improve your symptoms, so it is vital to listen to your body and learn what it reacts well to and what it doesn't.

For both psoriasis and eczema, it can help to avoid any overly processed and unhealthy foods. These foods are normally fine in moderation, but if you notice that your skin reacts badly to any particular food, it is best to eliminate it from your diet.
Psoriasis and Eczema Treatment
While neither eczema or psoriasis has a known cure, they can be effectively managed. Your doctor may refer you to a dermatologist for specialist skincare advice and treatment. The treatments for psoriasis and eczema can include medication, skincare routines, and lotions or ointments (Betnovate Cream, Fucidin H Cream, Trimovate Cream, Fucibet Cream) .
You may find that your treatment will take some time to become effective, and you may have to switch around your medications and self-care routine a few times until you find the right balance.
Steroids in creams (Eumovate Cream, Betamethasone Cream, Dermovate Cream) can be an excellent way to treat eczema and psoriasis, but it is vital to do so under the guidance of a doctor. This is because steroids can cause thinning of the skin, which may cause you more skin issues later in life.
Following a short online consultation, our experienced pharmacists will be able to dispatch your medication to you which you will receive the very next day in discreet packaging (next-day delivery available on all orders submitted before 3pm Monday to Friday).
First...

Complete a quick eligibility check

Finally.

Fast, confidential delivery to your door