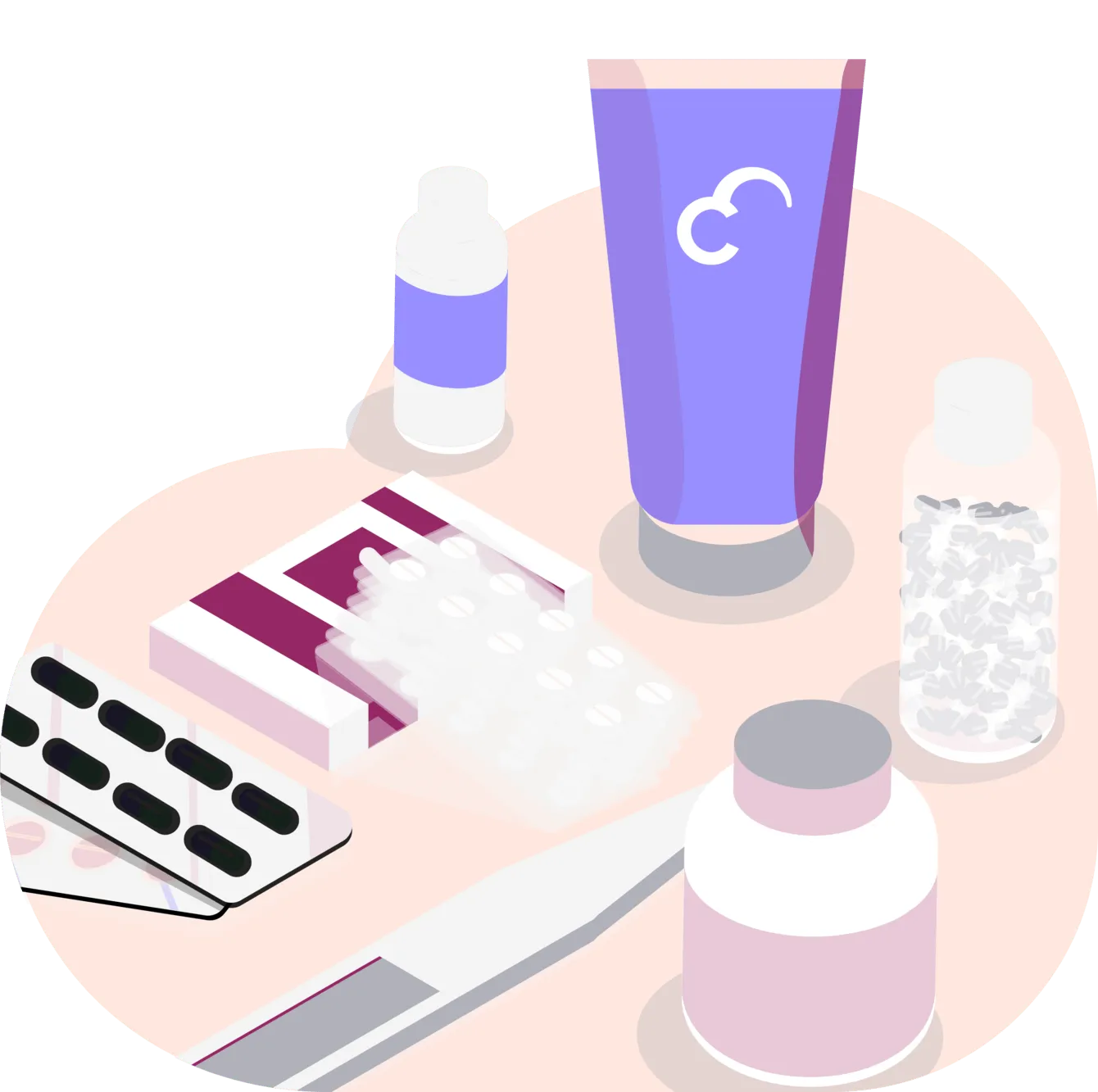 More information
Gonorrhoea is a bacterial infection which is transmitted through sex. Common symptoms might include penile or vaginal discharge, but sometimes no noticeable signs may be present.
50% of female cases display no symptoms
Treatable with prescription antibiotics
If you have tested positive for gonorrhoea, and are unable to have the first-line injection, you may be able to order gonorrhoea treatment online. Take our questionnaire to have your request reviewed by our medical team.
More information
Once an online consultation has been approved by one of our medical professionals, then we will ship the treatment to you in a discreet package using our swift courier service.
To read more about hair loss and its treatments, visit the NHS choices website. If you have not used any of the treatments before then we strongly advise that you read the patient information leaflets before use, which can all be found on medicines.org.uk.
What is Gonnorhoea?

Gonorrhea is a Sexually Transmitted Infection (STI) which is caused by the bacteria Neisseria gonorrhoeae or gonococcus. Gonorrhea was formerly referred to as "the clap" as a slang term to refer to the condition. The bacteria can be found mainly in discharge from the penis and inside vaginal fluid. Gonorrhea can be easily passed between people through vaginal, oral or anal sex and through sharing sex toys, such as vibrators that have not been washed or covered with a new condom each time they are used. The bacteria can infect the entrance of the womb (cervix), the tube that passes urine out of the body (urethra), the rectum and less commonly the throat or eyes. The infection can be passed from pregnant women to the baby. If you are pregnant and think you may have gonorrhea, it is important that you get tested and treated before your baby is born.
How do I treat Gonnorhoea?

Antibiotics are a second line treatment for Gonorrhea; the first line treatment is usually an injection and the tablets are taken by people who would prefer taking tablets over an injection. The antibiotics used to treat gonorrhea are Azithromycin and Suprax (Cefixime). The antibiotic treatment consists of all tablets taken as a SINGLE DOSE. In order to adequately treat Gonorrhea, our doctors will prescribe 400mg Suprax tablets and 2000mg Azithromycin tablets. The correct antibiotic treatment described previous for the treatment of Gonorrhea has been shown to be 95% effective in completely clearing the infection.
Guides
We don't currently have any guides for this condition yet. Please check back soon.
First...

Complete a quick eligibility check

Finally.

Fast, confidential delivery to your door