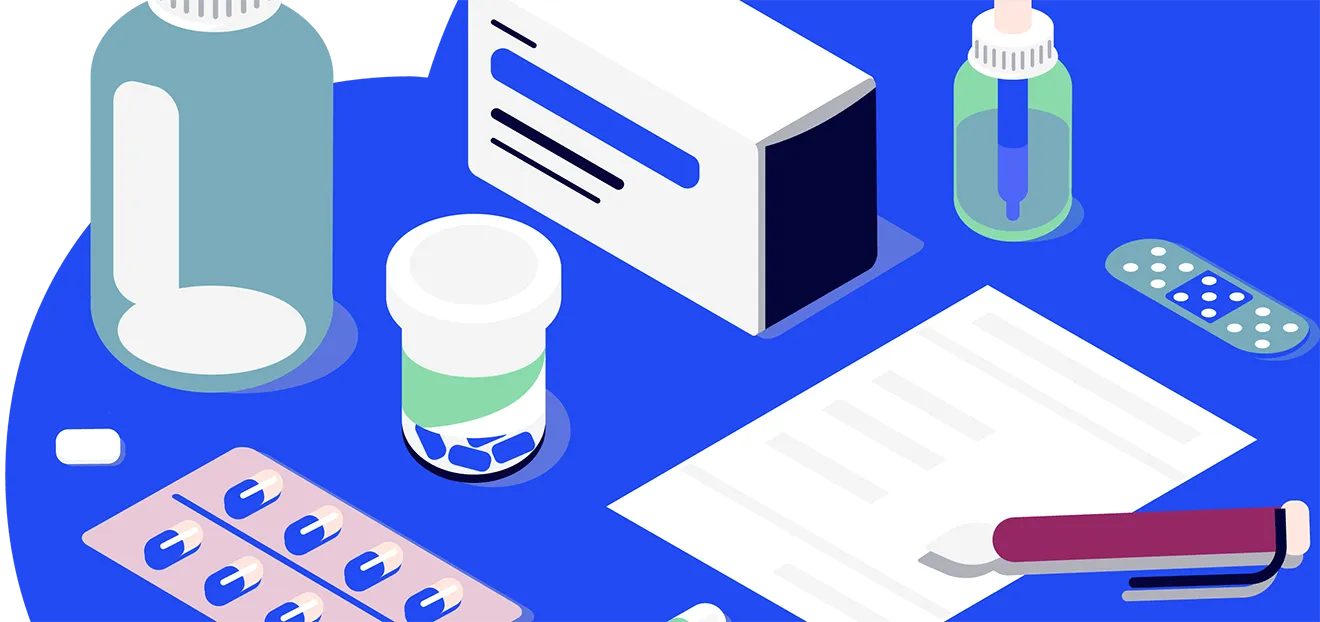 Frequently Asked Questions (FAQ)
We understand you might have questions, so we have added information on the most common queries below. To get started, please use the tabs to select the section relating to your question. If you don't see the answer to your query, please don't hesitate to contact us.
Who We Are
Online Pharmacy
Payment
Deliveries
Is this a legal way to get treatments?

Yes, our service is completely legal and fully regulated. Cloud Pharmacy is registered with the General Pharmaceutical Council. All our pharmacists are registered with the General Pharmaceutical Council (GPhC). Prescribing of any treatment follows the National Institute for Health and Care Excellence (NICE) guidelines as well as other leading national best practice guidelines. Our service is fully compliant with all the same regulatory bodies that also look after your family GP practice and your local pharmacy.

If following your consultation, our prescribers confirm that prescribing treatment for you is safe and appropriate, they will issue an electronic prescription. Your prescription is sent to our pharmacy, who then dispense and despatch your medication. Our pharmacy is registered with the GPhC and supplies only genuine licensed medication – sourced through a fully auditable supply chain.

Our pharmacy is registered with the Medical and Healthcare Products Regulatory Agency (MHRA) to allow it to send prescriptions to you using our delivery partner. They comply with the 'Medicines, Ethics and Practice' guidelines of the Royal Pharmaceutical Society (RPS).

How does the service work?

We follow a 3-step process to make sure any request for treatment is safe and appropriate, and that the treatment is sent to you securely. The 3 steps are:

Complete the free online consultation
Thorough review by our Medical Team
Payment & Delivery

You can find more information about this on our "How it works" page

How can I be sure that Cloud Pharmacy is legitimate?

Cloud Pharmacy is authorised by the Medicines and Healthcare products Regulatory Authority to sell medicines online through our website www.cloudpharmacy.co.uk

Cloud Pharmacy is registered as a pharmacy with the General Pharmaceutical Council.

Are the medicines you provide genuine?

We purchase all of our medication from the exact same places as your traditional high street pharmacies. Irrespective of online or high street pharmacy, medicine can only be obtained from a certified and approved distributor.

Do I need a prescription?

Our online service offers a free consultation which is reviewed by one of our prescribers in the medical team. They issue you with a private prescription which is then processed through our pharmacy and delivered to you.

How discreet is the packaging?

We only use plain, discreet packaging free from any branding or labels indicating the contents.

Is this service confidential?

Your medical and personal information is completely confidential and only will only be viewable by our prescribers and pharmacy team.

View our Privacy Policy for further information.

Which countries do you deliver to?

Cloud Pharmacy currently only delivers to the United Kingdom.

Do I need an appointment and how long does it take?

Our service is available 24 hours a day for you to complete a consultation at a time that suits you, with no appointment needed.

Can I just take the prescription to my local pharmacy?

Our fees are fully inclusive of the cost of treatment, so it would not be possible for us to supply you with a prescription to take elsewhere.

What is your patient feedback for this service?

Our patients are invited to rate their experience and these are available to view at Trustpilot.

How secure is my data?

Orders made through our site are handled with total confidence, and your information is always kept secure.

How can I contact you?

Email us at [email protected] or call us on 0207 157 9759. Our customer care team is available from Monday to Friday, 9am to 5pm. You can also reach us by completing the contact form on our "Contact Us" page.

Are The Consultations Reviewed by Pharmacists and Prescribers Free?

Our consultations are not free, however all prices on the website include the fee for a consultation with the medication and therefore the price you see is the price you will pay. The consultation is 70% of the total price and the remaining 30% is the price for the product. This primarily applies to Pharmacy only medications and prescription only medications.

What Does 'Next Day Delivery' Mean?

We often get questions regarding delivery, primarily what 'next day delivery' means.

Next day delivery (accross all industries) means next working day. A working day is a day of the week (Monday to Friday).

This means if you place an order after 15:30 on Friday (after our next day cut-off), the next working day will be MONDAY, meaning you will receive your item on the TUESDAY.

The only time you will receive your item over the weekend is if you select the DPD SATURDAY option on FRIDAY BEFORE 15:30.
Will you share my information with my GP?

We will not share any information with your GP unless you have given us consent to do this. If you do consent to us providing information to your GP, we will request their details from you.

How can I find the treatment I need?

Alternatively, if you don't know the name of the drug you require, you can search for it by typing in the name of the condition you are looking to treat into our search box; or again, by opening our condition drop-down menu.

If you can't find what you're looking for, our customer care team may be able to help.

How can I be sure I am buying the right treatment?

If you have not used a particular medication before and are not sure whether it is suitable for you, we would advise that you see your doctor to discuss it in person, before placing an order online.

When you opt to buy a specific treatment from our site, you will be presented with a medical questionnaire. You should ensure that your answers accurately reflect your current medical state so that our prescriber can determine whether the product you are buying is right for you. This means disclosing all relevant information about your medical history, and anything else our prescriber may need to know; such as your overall health or lifestyle habits, allergies, or information about other medicines you are currently using.

Once our prescriber has reviewed your order, they will send you some important safety information. Please make sure you read and understand this fully before proceeding with your order.

What is included in the prices shown?

The listed price is all-inclusive meaning that it covers the cost of your medicine and the consultation.

There are no hidden charges.

What happens if my order is rejected?

If the medication you have ordered has been found unsuitable for you for any reason by the prescriber, or the pharmacist, you'll be notified by email, and you won't be charged.

What happens once I have ordered?

The answers you have supplied to the questions in your medical assessment are then reviewed by one of our UK Registered prescribers.

Once your order has been confirmed as suitable for you, an electronic prescription is issued by the prescriber, and your order is passed on to the pharmacy.

Your medication is then dispensed and shipped to your door in discreet/plain packaging.

How can I make sure I get my order within 24 hours?

To ensure you receive your treatment promptly as possible, we would advise that you keep an eye out for emails and texts with updates about your order.

After reviewing your case, the doctor or pharmacist may ask you to provide further information relating to your order.

If you are asked by our doctor or pharmacist to review information or answer additional safety questions, it is important to do so as soon as you can, to help us ensure your order is not subject to delay.

Do I need to fill in the questionnaire every time I order?

Yes. You will need to retake the questionnaire each time you order and provide up-to-date information so that the prescriber can accurately assess your case.

Will I receive a confirmation from you?

Yes. We will keep you updated at every stage of your order by email, and also by text message if you have supplied your mobile number. If you need any further assistance, our customer care team is ready and waiting to help.

Can I cancel my order?

If your order has not yet been approved by our prescriber, you can still cancel it. Just get in touch with our customer care team, and they'll cancel it for you. If you cancel your order with us before it is approved, you won't be charged.
How do I pay?

We accept payments made by credit or debit card through our secure payment gateway.

Can I pay with PayPal?

No. We do not accept PayPal payments.

Are my payment details secure?

Yes. When you order with us, we do not have access to your card details at any point. These are handled exclusively by the Payment Processor and are kept safe using advanced industry standard encryption.

Can I change my billing address?

Yes. You can enter different billing and delivery addresses when placing an order. You can also make alterations to your details by accessing your profile.
How can I track my order?

Once your order has been shipped, the courier company delivering your order will supply you with a tracking number by email, which you can use to follow the progress of your items.

If your order does not arrive as scheduled, please contact our customer care team.

Can I change my delivery address?

If you have already placed your order and want to change your delivery address, please contact our customer care team as soon as possible.

Please note that we will not be able to change your delivery address for an order you have already placed once it has been approved by our prescriber. (For this reason, we would advise that you carefully check your delivery address when completing the form on our checkout page to ensure it is up-to-date and correct.)

Please also be aware that if you do change your address after placing your order, you may not receive it in the normal 24-hour window.

What happens if I am not there when the courier comes?

Your driver will leave a calling card for you so that you can reschedule delivery.

Who delivers my orders?

After your medicine has been dispensed, it will be packed and sealed in plain packaging by our pharmacy team, and then passed onto our delivery partners (Royal Mail and DPD), to be shipped.

Can I set the delivery time?

Unfortunately, we are unable to allow you to choose your delivery time.

However, the courier will email you to let you know what time to expect your parcel on your day of arrival.

Can I send my order back?

We are unable to accept returns or offer refunds on prescribed items, as it is against the law to do so. Any medications returned to us are destroyed.

If there is a problem with your order, please contact us, and we'll do everything we can to help resolve the issue.
What do our patients think?
Easy consultations and fast delivery of medicine which appears to be genuine.

From start to finish of my order I could not fault the service.

Couldn't believe how quick we received our goods will definitely use them again.