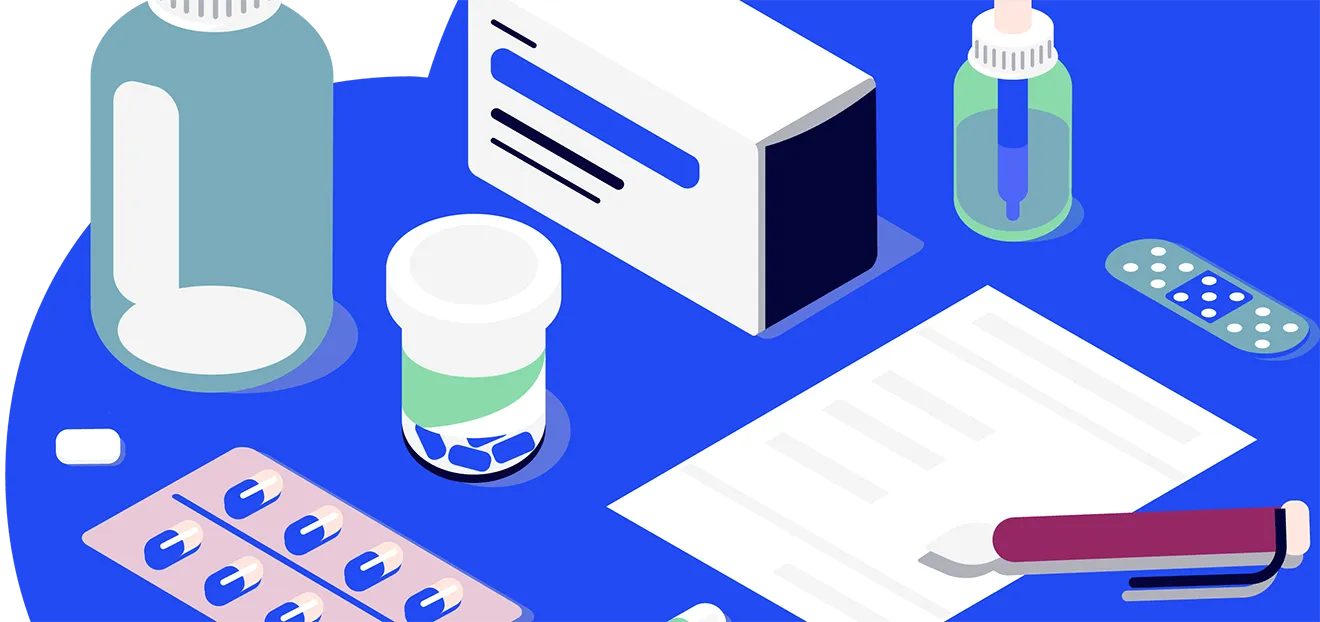 1.1 These terms and conditions (together with the documents referred to within it) set out the basis for the terms of use you may make on our website www.cloudpharmacy.co.uk (the "website"), whether as a guest or a registered user. Please carefully read these terms of use before you begin to use our website.
1.2 By using our website, you indicate that you accept these terms and that you agree to abide by them. You must not use our website if you do not agree to these terms as all consultations and treatments are subject to the terms and conditions of this website.
1.3 Please print a copy of these terms and conditions for your own records
1.4 Our website facilitates your access to an online clinical assessment for the purpose of issuing private prescriptions and supplying medication to you.
2.Information about us and how to contact us
2.1 Our website is operated by PharmaRx Ltd. ("we"). We are a company incorporated in Scotland under company number SC561117 and have our registered trading address at 3 Houston Interchange Business Park, Livingston, West Lothian, EH54 5DW.
2.2 We are regulated and registered with the General Pharmaceutical Council in the United Kingdom.
2.3 You can contact us using the email address : [email protected] or by telephone using the number: 01506 901275.
2.4 If we have to contact you, we will do so via telephone or by writing to you at the email address or postal address you provided to us in your order.
3. Our Services and how you should use our services
3.1 We provide medical consultations based on online questionnaires you complete and/or through telephone conversations.
3.2 If we determine based on our medical assessment that you are suitable for treatment, we will issue you a prescription.
3.3 All our medical questions have been carefully prepared and are compliant with best medical practice.
3.4 The website is intended for use by people of residence in the United Kingdom and Europe. Those who choose to access the website from outside of these jurisdictions are responsible for ensuring compliance with any applicable local laws of that country to the extent local laws may be applicable.
3.5 Our website is available only to individuals that can form legally binding contracts under applicable law. You must be over 18 years old to purchase the products our use our services. If you do not qualify, you must leave our website immediately. By placing an order request, you confirm that you are at least 18 years of age, or older if so required under any applicable law in your jurisdiction.
3.6 When registering to use our website, you will be asked to provide details of any medical conditions that you suffer from, along with any details of any illness you may be suffering from or any ill feeling you may be experiencing on a regular basis, you must keep us informed of any changes to your medical details by email, and each time you place a new order by adjusting your profile information during the purchase procedure.
4. Conditions of supply
4.1 Our acceptance of your order will take place when we email you to say that your prescription has been approved.
4.2 If we cannot accept your order, we will inform you of this and not charge you for the product. This might be because the product is out of stock, because of unexpected limits on our resources which we could not reasonably plan for, because It may not be clinically appropriate to supply the product you have ordered, because we have identified an error in the description or price of the product or because we are unable to meet a delivery deadline.
4.3 We will assign you an order number and tell you what that is when your order is accepted. Please use the order number as a reference when contacting us.
4.4 We only sell to the UK and EU. Our website is solely for the sale or supply of products in the UK and E.U. We cannot deliver to addresses outside of the UK.
4.5 We only provide treatment and advice in English and it will be your responsibility to ensure that you fully understand our advice.
4.6 This website is not for emergencies. In emergencies, please consult your local doctor, pharmacy or emergency department at a hospital.
4.7 Products may vary in packaging from that shown in the images on our website.
5. Medical Information
5.1 You should be aware that information captured via our website will be viewed by our pharmacy and prescribing team. Please read the patient information leaflets provided with medicines.
5.2 No information will be passed to any other person except for:
5.2.1 Disclosure for the prevention of crime;
5.2.2 In accordance with the law;
5.2.3 Compliance with the direction of any regulatory or governing bodies; or
5.2.4 For the purposes of preventing injury or harm to you as the data subject
6. Products
6.1 The images used on the website are for illustrative purposes only.
6.2 All products shown on our website are subject to availability. We will inform you by email to confirm that your order has been accepted or alternatively, where such a product is not available, we will not process your order request.
6.3 The prices of the products or services may change from time to time due to the varying cost of medicines however this will not affect any orders placed prior to the change.
6.4 Our website contains a large number of products and as such, it is possible that, some of these products may be incorrectly priced. It is part of our order processing procedure to check prices so that we can rectify and make you aware. If the pricing error is obvious and unmistakeable and could have reasonably been recognised by you as a mispricing, we do not have to provide such products to you at the lower price.
7. Payments, Cancellations and Refunds
7.1 We are required by law to inform users of the website the costs of treatments before consultations. Postage charges are shown before ordering. There are no hidden charges.
7.2 You are responsible for providing valid debit or credit card which may be charged. We reserve the right to not deliver the medicines to you if your payment details have expired or are invalid in any way. If this happens we will attempt to contact you to enable you to provide updated information.
7.3 When you place an order for medicines or take up a service that involves the prescribing of medicines this will require us to perform an assessment of your clinical suitability from the medical and pharmacy team before the medicines can be approved for supply. You agree to us commencing this service and an assessment of your clinical suitability when you place the order, as such you will have no legal right to cancel your order under The Consumer Contracts (Information, Cancellation and Additional Charges) Regulations 2013.
7.4 You may cancel an order request at any time prior to the dispatch confirmation. In such event, we will confirm your cancellation by email and refund any monies already paid by you subject to clause 7.7 below.
7.5 Due to the nature of the products, we are unable to accept cancellations or returns once the dispatch confirmation has been sent (this does not affect your legal rights as a consumer in relation to any faulty, or not as described products)
7.6 Where the product is faulty or not as described. You must inform us in writing and return the product to us immediately. In this instance, you may be entitled to a refund in accordance with clause 7.9 below.
7.7 In the event that you cancel an order before dispatch confirmation, you may be liable to pay to us an administrative fee of £10 to cover reasonable overheads that have been incurred by us. In the event that we have attempted to contact you for further information, and have not received such further information. We may (at our sole discretion) cancel your order and charge you the fee set out in clause 7.7. If we cancel your order for any other reason there will be no administrative fee payable by you of any kind.
7.8 Where You return a Product, because it is faulty or not as described, We will examine the returned Product to determine whether a refund is available and We will notify You as such via e-mail within a reasonable period of time. We are not liable for the cost of return postage.
7.9 We will either refund any money received from you using the same method originally used by you to pay for your purchase or we will contact you to arrange the refund.
7.10 We will usually process any refund due to you as soon as possible and, in any case, within 28 days of the day we confirmed to you via e-mail that you were entitled to a refund for delivery of the defective Product.
8. Delivery
8.1 The products will not be delivered until it has been clinically approved as appropriate by our Pharmacy team.
8.2 The chosen delivery method is from when the prescriber has authorised your prescription.
8.3 The products will be at your risk when dispatched to your designated address or if you request otherwise, where an order is left in a safe place or with a neighbour
8.4 Once an order has been processed, both shipping and billing address cannot be changed as the prescription cannot be altered.
9. Personal Information
9.1 We only use your personal information in accordance with our Privacy Policy. Please take your time to read these, as they include important terms which apply to you.
9.2 By using our website, you consent to our privacy and cookie policy and warrant that all data provided by you remains accurate and current.
9.3 Please note, you will be subject to identity checks by our partner Experian Ltd. If you fail the identity check, we will not be able to provide you with prescription medication. Data regarding your treatment will not be shared with any of our partners.
9.4 Due to EU data protection legislation, we cannot legally share your treatment information with your doctor unless given permission by the customer. It is however advised that you (the customer) allow us to share this information in order to provide the best level of care possible.
10. Accessing our website
10.1 Access to our website is permitted on a temporary basis, and we reserve the right to withdraw or amend the service we provide on our website without notice. We will not be liable if for any reason our website is unavailable at any time for any period.
10.2 You are responsible for ensuring that all persons who access our websites through your internet connection are aware of these terms, and that they comply with them.
10.3 We aim to regularly update the website, and we may change the content at any time. If the need arises, we may suspend access to our site, or close it indefinitely.
11. Our Liability
11.1 The material displayed on our website is provided without any guarantees, conditions or warranties as to its accuracy.
11.2 We do not exclude or limit in any way our liability to you where it would be unlawful to do so. This includes liability or death or personal injury caused by our negligence.
11.3 In the event that you use our website, and therefore order any products or services, for any commercial or business purposes, We accept no liability for any loss of income or revenue, loss of business, loss of profits or contracts, loss of anticipated savings, loss of data, waste of management or office time or for any indirect or consequential loss or damage of any kind however arising and whether caused by tort (including negligence), breach of contract or otherwise, even if foreseeable.
11.4 Prescribed Medicines are supplied in accordance with information you provide to us and to our Associates through online clinical assessments on our site. We are not liable for any loss or damage from your use of any Prescribed Medicine if you supply incorrect or incomplete information.
11.5 We only supply Products and Services for domestic and private use. You agree not to use the Products or Services for any commercial, business or re-sale purpose, and we shall have no liability to you for any loss of profit, loss of business, business interruption, or loss of business opportunity if you use such Products or Services otherwise than in accordance with these Terms.
11.6 We are not liable for loss or damage, which arises from your failure to inform your GP or other healthcare professional about any Products or Services which you order from our website
11.7 We are not liable for any loss or damage, which results from your failure to follow advice given on our website.
11.8 If your item arrives damaged we are not liable for those damages, everything leaves our premises intact and if damaged in transit it is the sole responsibility of the consumer to contact the courier. Cloud Pharmacy (Pharmarx Ltd) are not responsible for any damages or injury sustained to consumers if items arrive damaged.
11.9 You accept that the advice provided through our site does not replace the advice provided to you by your GP and that you should consult with your GP and other healthcare professionals on the Products and/or Services supplied through our site.
12. Intellectual property rights
12.1 We are the owner or the licensee of all intellectual property rights in our website, and in the material published on it. Those works are protected by copyright laws and treaties around the world. All such rights are reserved.
12.2 You must not modify the paper or digital copies of any materials you have printed off or downloaded in any way, and you must not use any illustrations, photographs, video or audio sequences or any graphics separately from any accompanying text.
13. Our Right to vary these terms
13.1 We have the right to revise and amend these Terms of Supply from time to time. It is your responsibility to ensure that you re-familiarise yourself with these Terms and Conditions periodically to ensure that you are aware of any revisions or amendments which may have been made by us from time to time.
14. Links from our Website
14.1 Where our website contains links to other sites and resources provided by third parties, these links are provided for your information only. We have no control over the contents of those sites or resources, and accept no responsibility for them or for any loss or damage that may arise from your use of them.
15. Entire Agreement
15.1 These terms of use and any document expressly referred to in them constitute the whole agreement between us and supersede all previous discussion, correspondence, negotiations, previous arrangement, understanding or agreement between us relating to the use of our site.
If you have any concerns about material which appears on our site or concerns with regards to our services, please contact: [email protected]